Tompla
Europe is our home
"Tompla is wherever its customers are"; this has always been its message. And also, for over fifty years: "All the post boxes in Europe know Tompla envelopes."

This means that Tompla, since the beginning, developed its own industrial and commercial structure all over Europe to be near its customers wherever they were, adapting its solutions to the needs of every customer, in every country. This was the case in France, Germany, Portugal, Great Britain, the Netherlands, Italy, Sweden, Denmark, etc. The proximity of its customers in every country enabled it to become the only truly international envelope manufacturer, with more than three million active customers abroad.

The last twenty years have been very difficult for the envelope industry, heavily impacted by the substitution of paper communication for electronic means, but thanks to the trust our customers have placed in us and our financial soundness, we have survived in full health and maintained our investment capacity.

Today our factory in Alcalá is already a leading label factory in Europe with an area of over 35.000 m2, in which we process more than fifty thousand orders.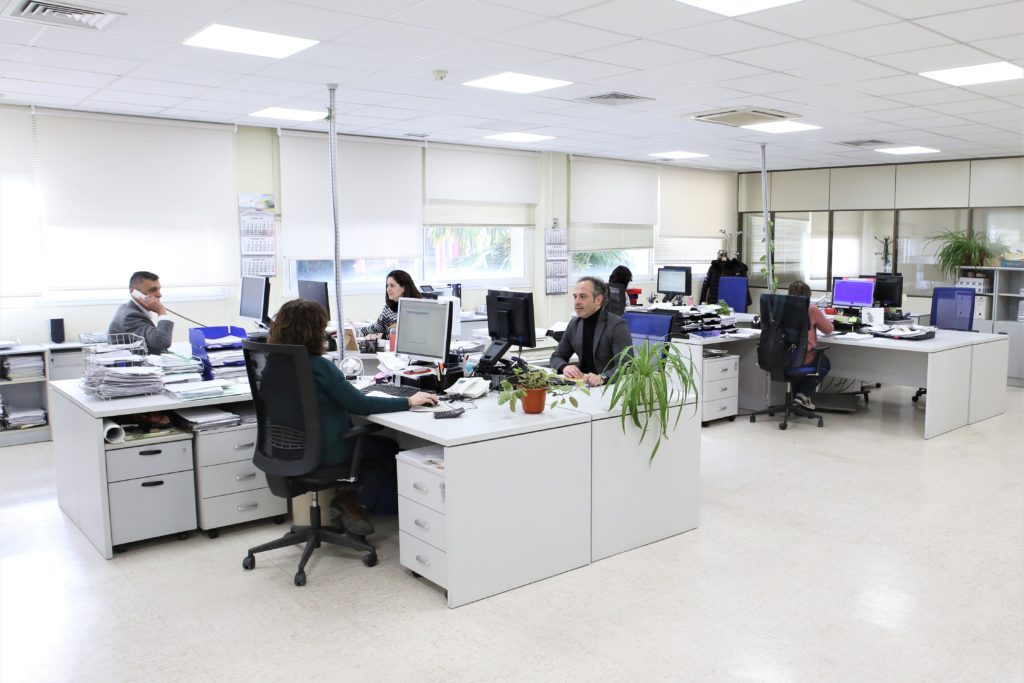 Our sales offices take care of your order from start to finish: labels, envelopes or any other printed product you may need.
Tens of thousands of customers across Europe, some of which have been served continuously for more than thirty years; hundreds of thousands of satisfied orders are a guarantee both for those who need the simplest of labels or envelopes, as well as for those who need proposals with the most complex solutions, responding to every need with tailor-made responses for each customer
Sales teams with the best and most extensive international sample of envelopes, covering all possible ways of folding and printing paper in the form of an envelope or wallet and with the professional know-how of the specialist.
Our label experts have an extensive catalogue of materials and finishes to accompany you in selecting the most appropriate choice for the category and needs of your product launch.
The overprint plants, designed to serve in just 24 hours orders from one thousand to one million envelopes, printed with one ink up to four, work with more than 300 different models from a permanent stock of more than one hundred million items.
Their functionality as auxiliary plants is guaranteed by:
The proximity of the most extensive stock to the printing area.
Precise, versatile machines specially designed for this activity, adapted to quick changes for small series.
Digital processing of originals. Consistent pre-press services with an agile response.
Flexible logistics service adapted to immediate deliveries. An administrative organisation (customer service, planning, invoicing, order entry, etc.) that is highly responsive and computer-supported.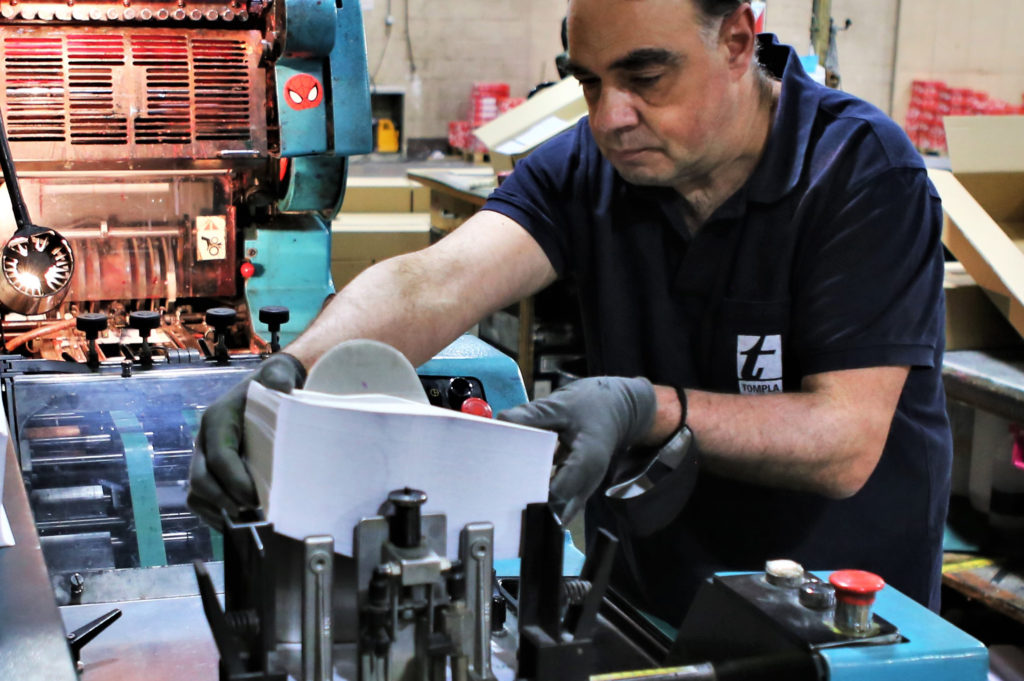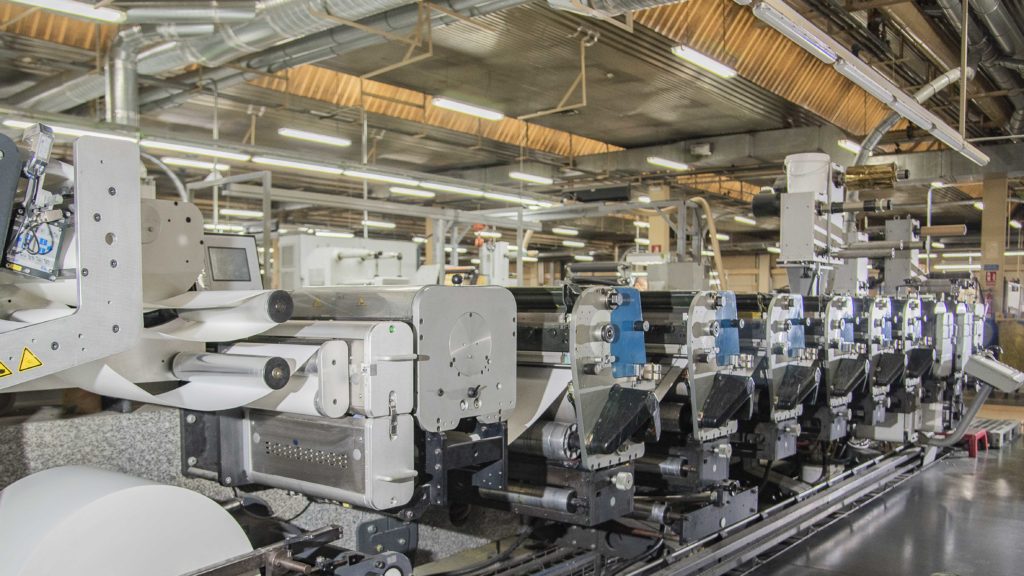 Each manufacturing plant constitutes a complete, flexible and balanced production system to carry out all operations: information and materials management, different manufacturing processes depending on the product and logistics services.
Technical means and specialised teams to respond 24 hours a day, 5 days a week, throughout the year, to any ideas, with the most suitable product, for any use, in any quantity, in the most competitive terms and at the most competitive prices.
Europe's leading industrial plant for envelope manufacturing and printing, as well as the most important high-performance label manufacturing plant in the central part of the Iberian Peninsula.
The TOMPLA factory in Alcalá de Henares (Madrid), opened in 1991, is the world's largest industrial plant in terms of production volume. Its facilities cover more than 345,000 square meters.
It has the most advanced technical resources and the most complete envelope machinery to respond to the most complex European market in terms of product and service.